Custom Cardboard Dump Bins
"MOQ of 250 units"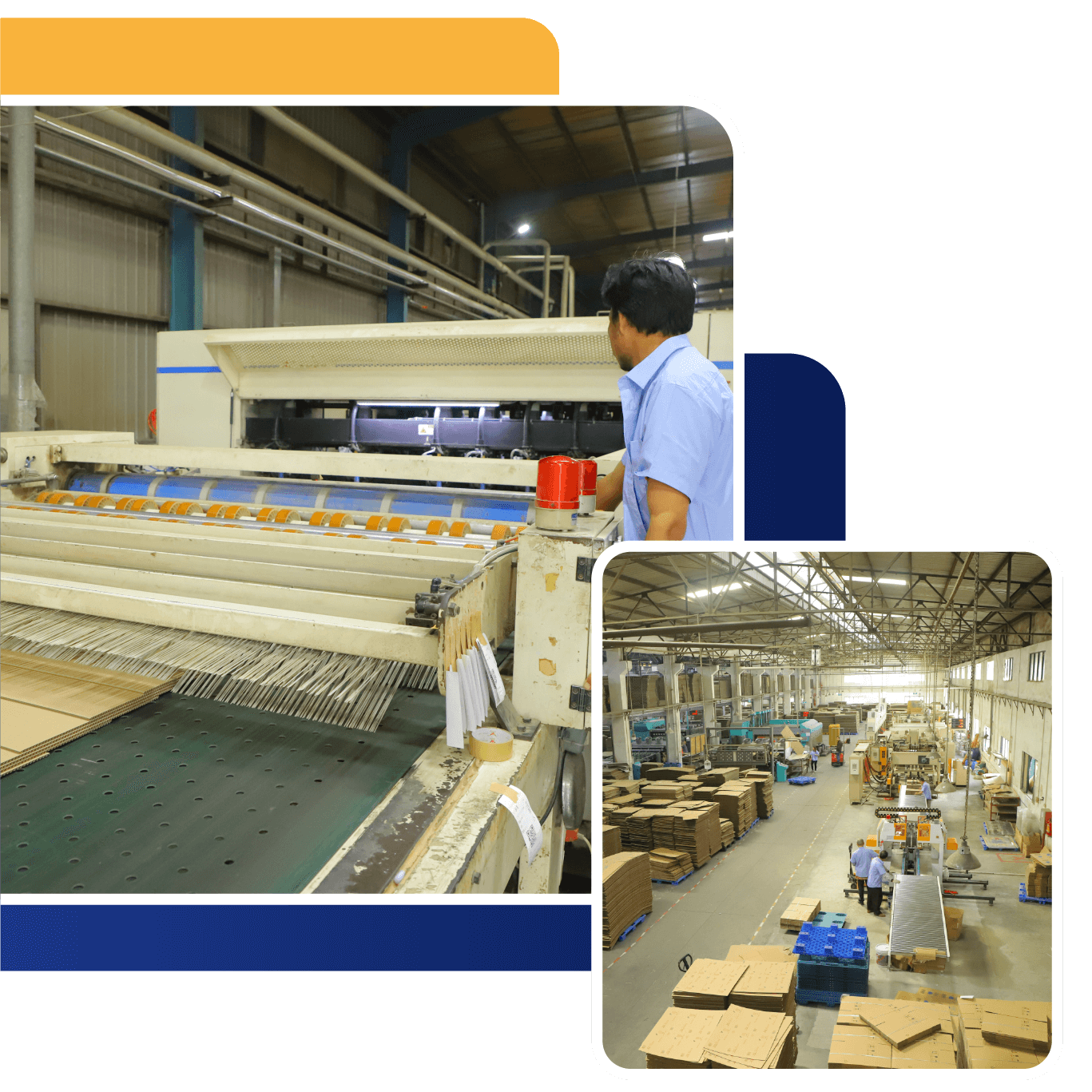 Ampack Corrugated
Best Cardboard Dump Bins
Custom dump bins are perfect for grabbing the attention of your customers and promoting special items on sale. Cardboard dump bins are a versatile sales and display option that can be set up in various places within a retail store. They can be placed near the entrance, by the checkouts or at the ends of aisles. When used strategically, dump bins can capture the full attention of your customers. Large dump bins are also perfect for storing excess stock, allowing you to display more items on the retail floor.
With Ampack's premium retail dump bins, you can increase your flowstock and your sales. Perfect for displaying bulk and irregular products, they are quick and easy to set up and stock, lightweight and durable. So, if you're looking to sell your products at a record pace, contact Ampack's friendly customer service team today.
Ampack Corrugated
Why Choose Ampack for Your Dump Bins?
Since 1994, Ampack has been providing Australian businesses with affordable cardboard packaging and display solutions. Ampack's products are durable, cost-effective and aesthetically pleasing, making them perfect for all types of retail settings. With our five-colour varnishing printing process and quality corrugated cardboard sheets, Ampack can help your products stand out from the competition.
Customised Bins


At Ampack, we can manufacture cardboard dump bins that are customised to your exact specifications. With our varnish printing press, we can print various designs with vibrant colours and eye-catching imagery. This increases product visibility and therefore increases sales.

We can also provide consumers more information about your brand either through pamphlets, brochures or printed text.

Whatever you need to promote your products in a visually appealing way, Ampack can make it happen.

Strength and Longevity


We have our own manufacturing plant for corrugated cardboard. This allows us to customise the strength and durability of our products based on your requirements. We can manufacture micro-flute sheets, multi-layered corrugated sheets and more.

To ensure longevity, Ampack products also include PE coating for added strength and splash resistance, plastic injection shelf supports for a quick and easy setup, and plated metal base struts for heavier products. Ampack can also custom-make dump bins of various sizes.

Eco-Friendly


When we make our cardboard dump bins, we make sure that the materials and manufacturing processes that we use are sustainable and eco-friendly. Through our cutting-edge technology and equipment, we're able to reduce our carbon emissions with each product made.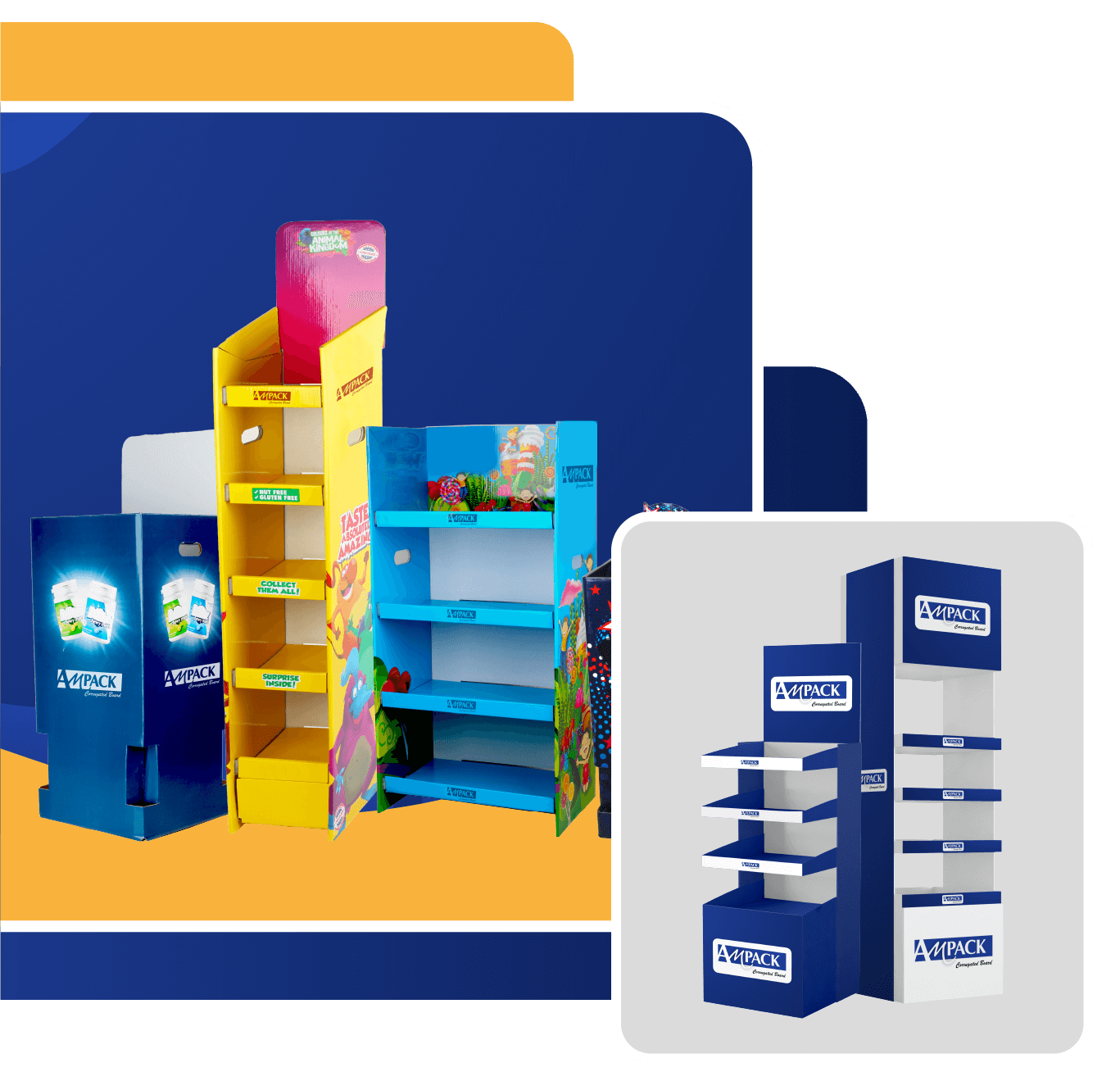 Ampack Corrugated
Your One-Stop Shop for Retail Display Stands
Besides dump bins, Ampack also offers a range of other visual merchandising products. Here are some of the other retail display stands that we can help you with:
Product Display Stands
Cardboard Display Boxes
Brochure Display Stands
Custom Display Units
Point-Of-Sale Display Stands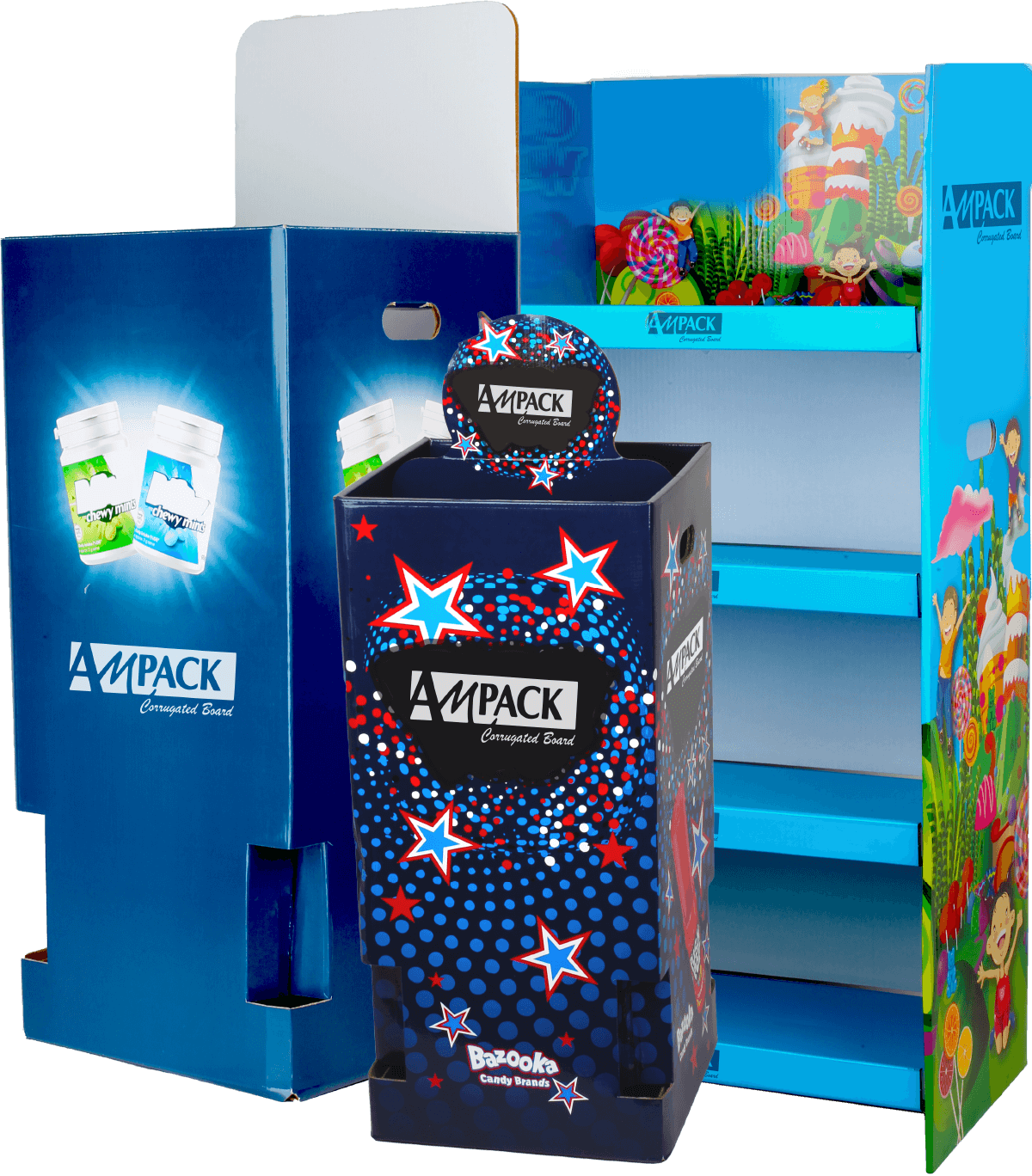 For all your packaging and display needs, contact the Ampack team today.
We will be more than happy to answer any of your questions and help you find the right product for your business.