Point of Sale Cardboard Display Stands
"MOQ of 250 units"

Ampack Corrugated
Cardboard Point of Sale Display
When working in the retail business, your point of sale is one of your best opportunities to improve your average transaction value and items per receipt. That's why at Ampack we produce various types of POS displays that can be used to help increase sales and your overall profits.
Our point of sale cardboard display stands are made with the highest quality of materials available, with strong colours and impressive structural integrity. We deliver point of sale display stands Australia wide in shipping cartons along with instruction manuals to ensure that they arrive safely and can be set up with ease.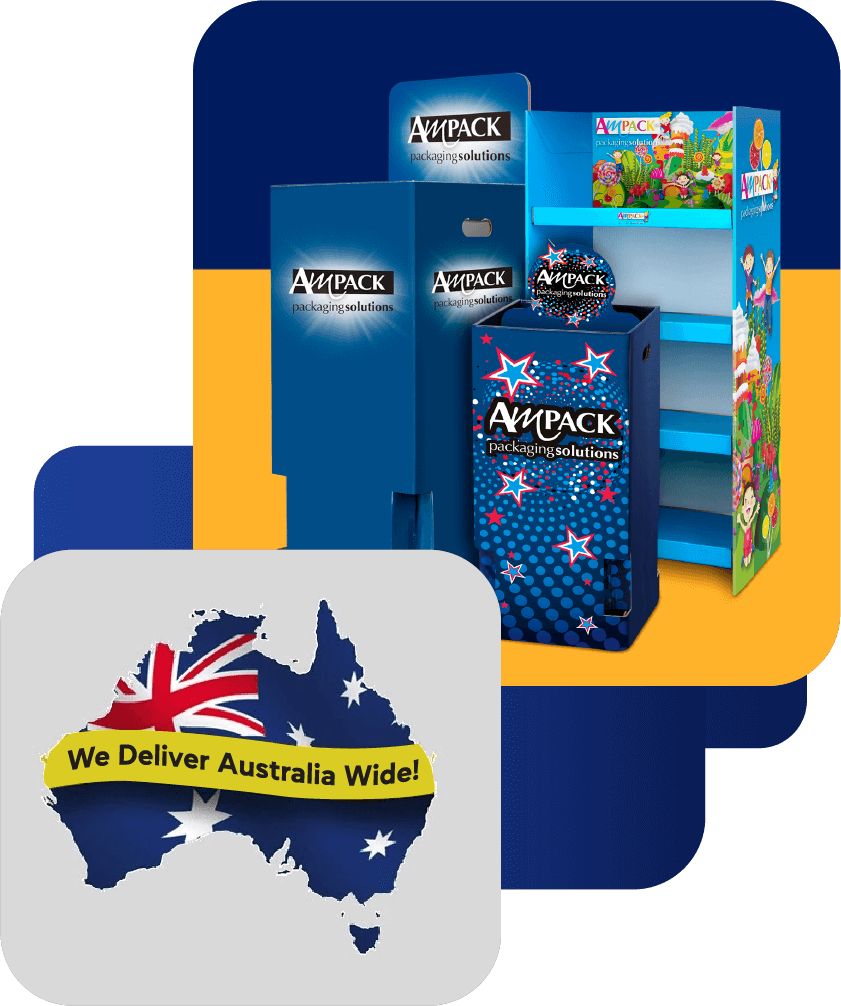 Our cardboard point of sale displays come in various shapes and sizes and can be used effectively to promote your products to your customers throughout your store.
For smaller items or pamphlets, we produce cardboard brochure display stands and small cardboard display boxes that can easily fit at your POS to promote last-minute purchases and keep your customers engaged with your business long after they step out of your front doors.
Ampack Corrugated
Custom Retail Merchandising Displays
At Ampack, we can meet all your custom merchandising display needs. We use the latest technologies to print and cut our products with precision and care, with eye-catching colours and strong designs.
Our retail floor displays stands are perfect for increasing the visibility of top priority products and can be placed throughout your store for maximum impact. Whether you want to promote new arrivals or quickly sell older stock, placing Ampack's custom cardboard display units in high-traffic areas will help you to achieve your selling goals and increase sales.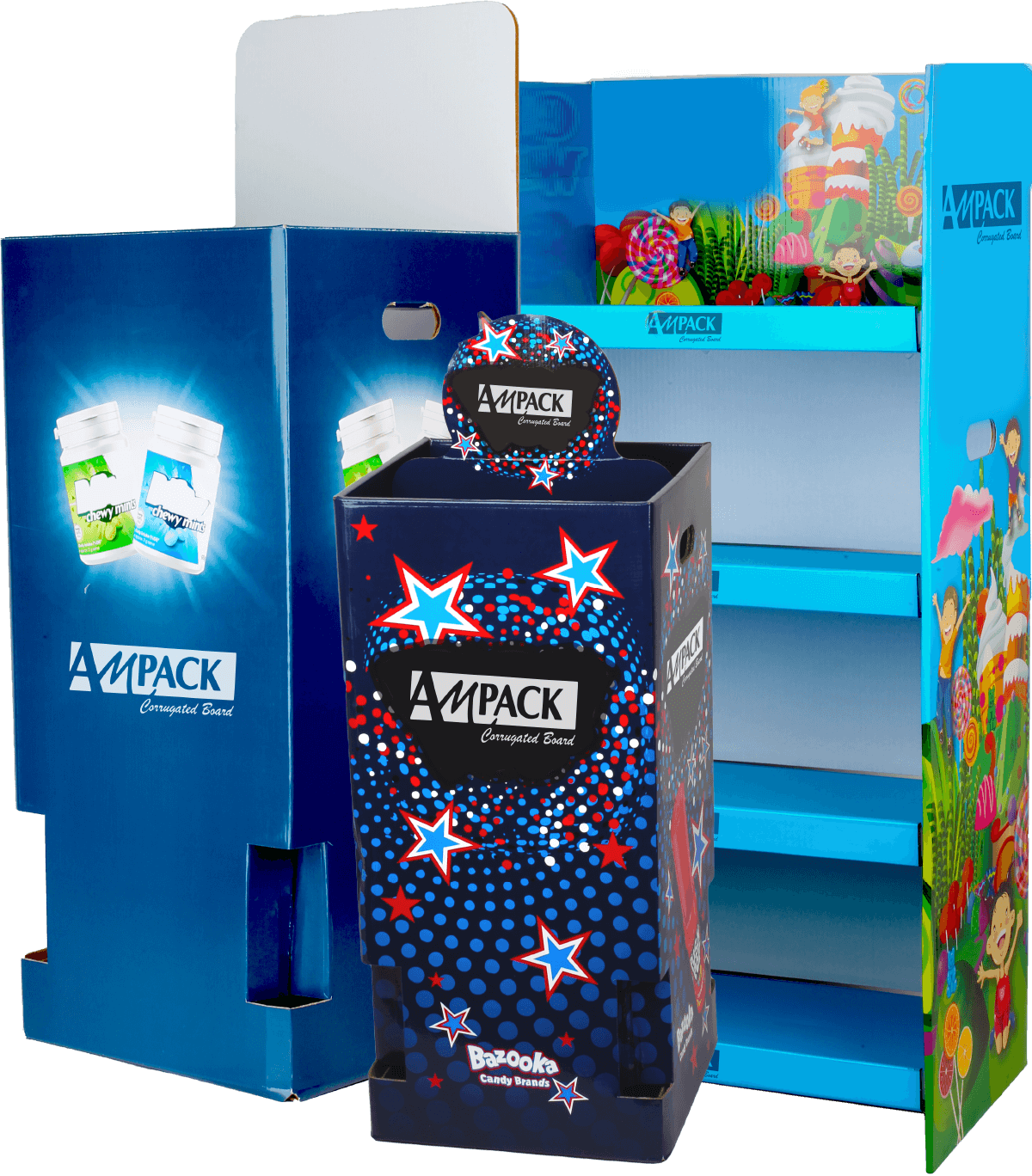 Would like to find out more about our services, contact us
One of our team members will be happy to assist you and help you out in any way we can.